Ecran tip rental/montaj fix Pitch 3.91 mm
Ecran montaj tip rental sau fix
Pret/m.p.= 1.500 Euro +TVA kit complet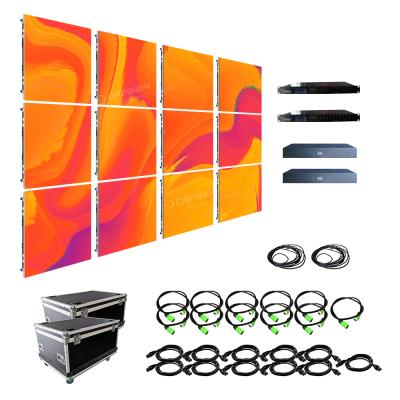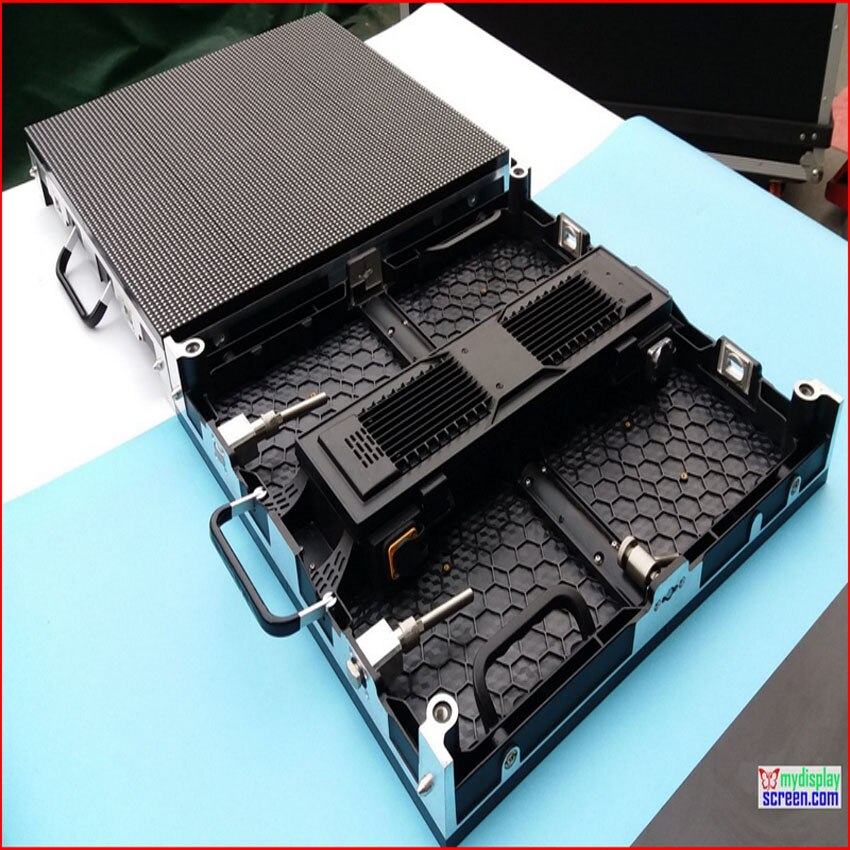 Caracteristici:
Item
Specification Parameter
Pixel Pitch、Resolution of module、size
3.91mm、

64*64

、

250*250*16mm

1R1G1B、

 SMD2121 3in1

Working voltage、Module Power

DC 4.5V, 28W

Driving IC、Driving way
ICN2153、1/28
HUB
HUB(AXS-500X500F)-V1.0
Material、Cabinet Weight(kg/Cabinet)
Cast aluminum、

7.9kg/Cabinet

Resolution rate、size、Module quantity
168*168Dots、500*500*90m、2*2
Density
65536 Dots/㎡
White balance 
7000CD/㎡、
view angle、Non-Flatness、Module interval
H/V:120°/120°、<0.2mm、<0.2mm
Maximal power/㎡、Average power/㎡
450W/㎡、135W/㎡
Frame frequency、Refresh frequency、Gray grade
60Hz、2800~3840Hz 、≥14bit
Control system、System supports
NOVASTAR,

Windows 

Working temperature、Protection grade
-20~50℃、

Front/Back

:

IP45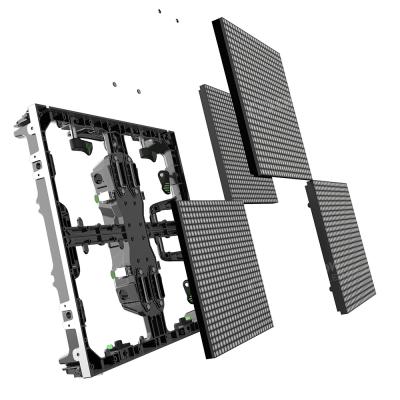 Characteristic
 Module features:
1,Easy:Modular design, easy assembly and maintenance.
2,module size:250*250mm ,Smooth surface, module gap small ,High precision
Cabinet features:
●  Light:Cabinet size:500*500*86mm, Weight:7.9kg/pc.
● Thin:Die-cast aluminum design, high precision, thickness only 86mm. 
● Fast:Fast locks, Easy to assemble and disassemble. 
● Compatibility:Available pixel pitch for P2.6,P2.97, P3.91,P4.81;
● Low:Excellent cooling design, no fans or air-conditioners needed 
noiseless, low power consumption.